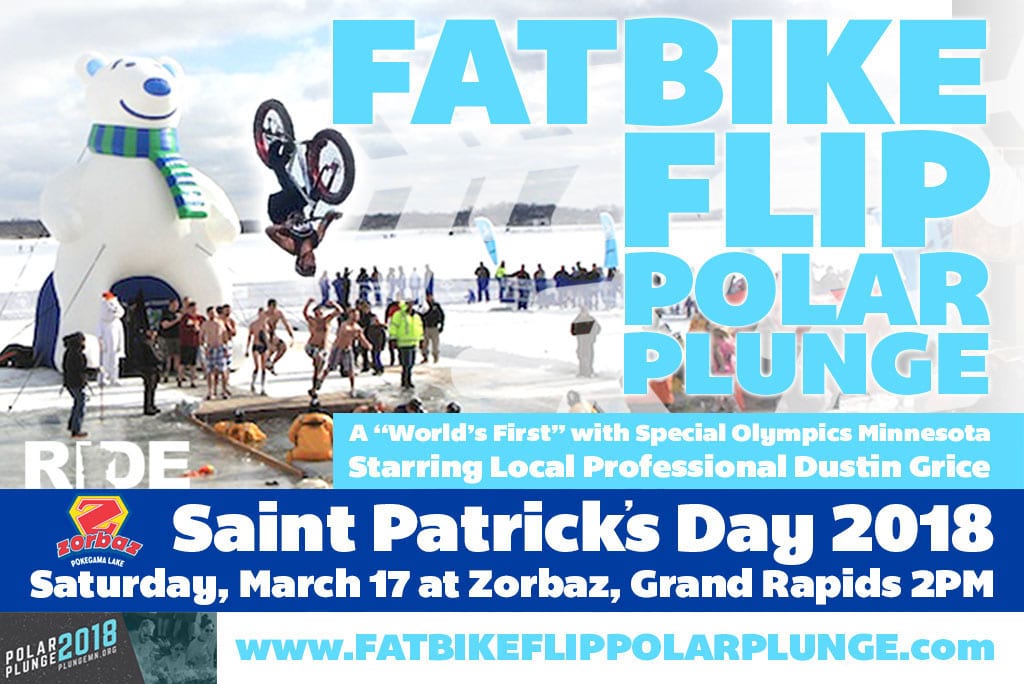 A "World's First" with Special Olympics Minnesota and Zorbaz on Pokegama Lake…
Fat Bike Flip Polar Plunge!
Starring Local Professional and Ride MN Founder, Dustin Grice
Witness Live in person at Zorbaz, in Grand Rapids on Saint Patricks Day when Dustin sends his bike off a jump completely upside down, rotating a full backflip, right into his first ever bone chilling Polar Plunge.
Saint Patrick's Day
Saturday March 17th, 2018 at 2pm
Join the fun as we try to reach our goal of raising $10,000 via Plunge.org!
Donate Now via Plunge.org
Thank YOU. See you at The Plunge!